NATIONAL CEO's MESSAGE
In our last update I asked each of you to think about how you could help support our mission and what a wonderful response we have received! To all the Mums, Corporates, Trusts, Communities and Individuals who have generously contributed to enable us to support more mums – we thank you. These donations ensured we have been able to navigate the severe economic impact of COVID-19, which resulted in an immediate revenue decline of 65%.
With challenges come opportunities, which came in the form of our recently announced partnership as a DRY JULY campaign beneficiary. We are delighted that ALL funds raised, when we are selected by a team or individual as their charity of choice, will be granted to us. The campaign will also ensure more mums and health providers are aware of the practical support Mummy's Wish provides throughout Australia. I encourage you, your team or your organisation to sign up today.
Watch Kelly-Anne's Story
HERE
The past few months have also provided opportunities to re-engage with many long term supporters, volunteers and mums we support.  Some of the many highlights included a recent visit by Kelly-Anne, who was featured in our giving day video last year, talking with Heather in WA and other mums who are raising funds through Dry July, as well as congratulating our Ambassador, Carla Hadden, on winning the REIQ Community Service Award.
What a wonderful community we are all part of.
In closing I would like to sincerely thank Aarmy, who bravely shared her story for our Tax appeal.
Enjoy our Winter update and hopefully a Dry July!
  
Kind regards                                                                
Angelique
---
DRY JULY
---
We are very excited to partner with the Dry July 
Foundation as ALL funds raised, when Mummy's Wish is selected as the Charity, will be granted to us!
Here are some great reasons to participate:
Getting healthy: feel better!
Saving cash: on average $129 a household
Winning prizes: From gift cards to iPads
Helping Mum's with Cancer
It is easy to participate as an individual or team!
A month too long? Do Dry(ish) July for 14 or 21 Days
We would love your help to reach our goal of having 13 corporate teams participate in the celebration of our 13th birthday in July – we currently have 4 teams! Can you help? 
Well done to the many supporters who have already joined! Send your story about your motivation for joining and acitivites during Dry July to 
giving@mummyswish.org.au
.
---
 COMFORT BEAR TAX APPEAL
---
     Read Aarmy's full story HERE    
In February of 2018, happily married Mum of two Aarmy was diagnosed with Multiple Myeloma, a rare blood cancer. She was referred to Mummy's Wish, and provided with tailored support which included a care pack.  'the most cherished item of all' was the Mummy's Wish comfort bear for Kelsey.
Specially designed to support children of Mums with cancer, each one has a recordable heart hidden inside and whenever the bear receives a hug, it plays a special, loving message from Mum. The bear comforted Kelsey during difficult times and also allowed Aarmy, now in remission, to reach out from her hospital bed and surround her with love.
We provide comfort bears to every eligible child, which is more than 1,000 per year. However as a small, non-funded charity, we can only do so with the support of generous donors. For just $40 per bear, you can provide immeasurable comfort to both Mums with cancer and their children.
---
MUM'S SUPPORT UPDATE 
---
What a challenging few months we all have had dealing with COVID-19 restrictions and adjusting to a new normal. Combine that with a cancer diagnosis, going through chemotherapy or radiotherapy, having major surgery and needing to provide support to your children, and you have the result of families needing more support than ever. We have continued to provide support across Australia, albeit with some changes to ensure the safety of the mums and their families and are back to providing cleaning, which is a huge relief to many mums we support.
The past 12 months has seen over 800 mums with cancer register with us for support. We are proud to have reached this goal and appreciate the honest feedback we receive from the mums.  Our recent survey to mums we have supported will be analysed and asssit with improving our support services.
---
THANK YOU!
---
We are thrilled by the support of the following Trusts and Foundations, Community and Corporate supporters. Mummy's Wish receives no Government funding and is sustained solely by the generosity of wonderful contributors in our community.
---
---
TRUSTS AND FOUNDATIONS
---
      Collier Charitable Fund           Lord Mayor's Charitable Trust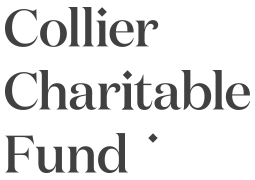 The Collier Charitable Fund granted $30,000      The Lord Mayor's Charitable Trust
that provided essential funds allowing us           granted $3,200 to ensure our
to expand support to 87 mums and 176              essential cleaning services were
children throughout Victoria.                              provided to mums in Brisbane.
---
COMMUNITY SUPPORT
---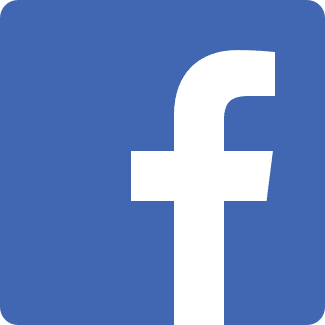 Birthday fundraisers: Kimberley, Jane, Shiela, Aarmy and Cheryl!
         Emma & Poppy Williams filled their             Mary Bobbin Accessories and
driveway with beautiful flowers and            Bode Burnout collaborated selling
and balloons for their Mother's Day             earrings, raising $2000!
stall, raising an amazing $476!

---
CORPORATE SUPPORT
---
Breast Friends Ltd are a group of friends,    Billykart Kitchen, a local Brisbane
and long-time Mummy's Wish                       business, collected over $500 by
supporters, 
who raise money for the           having a MW tap and go machine
ultimate goal of 
a cancer-free future          at their restaurant.
and donated $15,000!
Stratus Financial Group had fun stuffing      Tracey from White Label Noba
our comfort bears with love at their              hosted an online sale of their
recent 'Bring a Bear to Life' workshop.         beautful ruffle collection and
To host your own click HERE.                         donated $1,500! 
BMIF Rescheduled                            Tartufo
 The amazing
Big Mumma's Italian               Tony of Tartufo, BMIF sponsor and 
 Feast (BMIF) has been rescheduled to 
host, is back open for business. If  
 the 15th October 2020.                                  you missed out on a BMIF ticket you
                                                                      can still visit and enjoy his delicious food!   
---
CONGRATULATIONS
---
Mummy's Wish ambassador Carla Hadden, who hosts the annual fundrasier, BIG MUMMA'S ITALIAN FEAST, has been recently rewarded for her dedication to the community as the Winner of the REIQ Community Service Individual Award, representing Place Real Estate in Bulimba. Congratulations Carla – well deserved!